MPGo Jumper
MPGo Jumper - Jump into the latest in hoof protection technology....
MPGo Jumper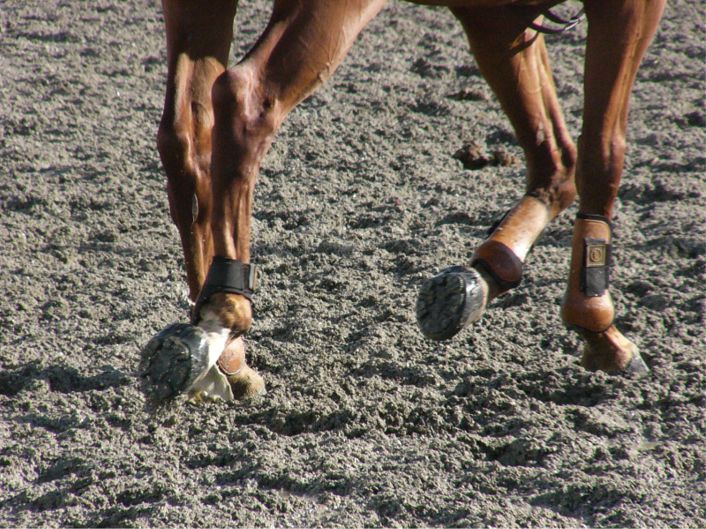 The above horse, a 10 year old Hanoverian, is in transition from heartbar iron shoes to barefoot. He is barefoot most of the time and wears the MPGo for competition or on extreme footing. These photographs were taken in extremely difficult, wet, sloppy mud, conditions at a jumping show.
The Marquis Performance Glue On is superb for jumpers.
BENEFITS of the MPGo for JUMPERS:
1. MPGo distorts in all directions moving with the hoof entirely (most simulates a bare hoof)
2. MPGo, in combination with the glues, provides support for concussion
3. MPGo provides comfort and protection for the hoof
4. No worry, no hassle, just ride and JUMP
5. Easily insert studs into the bottom for added traction on grass
6. No nail holes
7. Very streamline and efficient design
8. Safe for your horse - scientifically engineered by a veterinarian
9. Saves you money - the MPGo can be used time and time again

Support for Concussion
Removable studs for extra traction on grass

For gluing tips for jumpers please contact our office - 1 800 403-0689
For that competitive edge stride away in the MPGo

For more information contact:
1 800 403-0689